Updates Holy Smokes the studio has updates.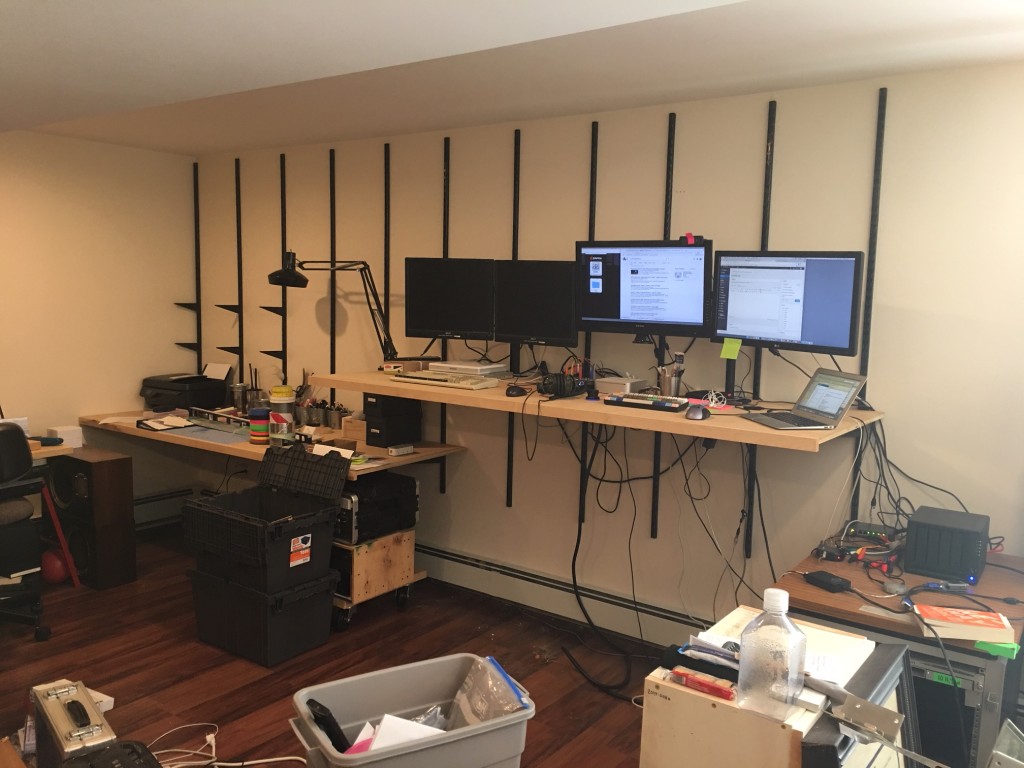 That's both desks in, and I have some small half-depth shelves nearly ready to go in, too. Obviously, the large rack isn't built yet, and clearly my cable management is still pretty rough. But progress none the less. Lots of full depth shelves to build, a rack to construct, lighting to deal with… so far, so good, though.
I got my road bike out for the first time in 6 years (or so). It's amazing on a couple of levels- that it still works (it's nearly 20 years old, now), that it still feels so good to ride, and that all the controls and whatnot still felt like… home… after all this time. I'll be riding this more, I think. In a concession to my age (what with being 20 years older than when I built the thing and my lower back not being as flexible as it once was), I might be swapping the stem to something slightly shorter and taller (it's a flat 135 right now).
The small parts storage expansion happened in a haze of sweat and humidity the other day. It wasn't on my list the same way the studio had been, but I realized I actually had all the parts I needed. So out came the saws and drivers, and pretty soon I had a 100% increase in my small parts storage.