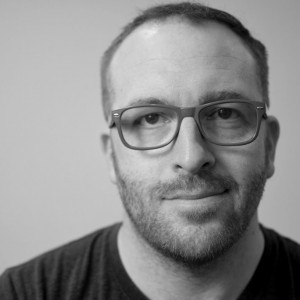 I'm a professional educator.
My current title is "Educational Technology Specialist," though calling me an Instructional Designer wouldn't be too far off, either. I work for Tufts Technical Services, and help develop and maintain a growing roster of online and blended learning programs- primarily at the graduate level. I'm fluent in course and program design, instructor development, and course management. Recently I've been working on our migration from a Sakai-based Learning Management System to Canvas by Instructure. You can find more professional background about me on LinkedIn.
I run a small divergent thinking focussed newsletter- you should sign up for it here. I write obsessively about bikes over here.
Previously, I was part of an early large-scale 1:1 iPad rollout in K-12 public education. Much of my time was spent thinking about how to use technology in classrooms and helping others down the path to better tech integration. I also helped to run/produce/lead a number of conferences. I met with and consulted with 125+ districts between 2012-14 about moving to 1:1 computing and the culture shift that such a move requires, and on issues ranging from the use of media in classrooms to the physical design of learning spaces.
I have been point person on the design of several textbooks, both for traditional analog publishing as well as digital texts. Based on my work, districts have been able to abandon commercially produced textbooks in favor of self-produced- a clear advantage not only in price but in flexibility and quality as well. Nowadays, you'd call this leveraging OER.
I produced YouTube videos regularly for a few years, and I've run two vlogcasts : The Long Road Home, which was focused on Education Policy and Philosophy, and Tangential, which was focused on ELA lessons on issues related to novels. Both of these I've put on pause for the time being. Currently, my focus has shifted back to storytelling (and practice with color correction- an area I'm trying to learn more about). I have a minor fascination with shooting through vintage lenses, but as they say, the best camera is the one you have with you. I love shooting analog film.
I was a founding partner in EducatorU, a small consulting company that aimed to change the way schools deal with technology culture. Our belief was that it's really about the culture and not the technology. We offered all sorts of services related to tech, including deployment, outreach, training, and technology auditing.
My other work- and that's really anything not related to education- usually happens under the name nothingfuture. Currently, nothingfuture.com redirects to timcalvin.com, but I'm hoping to launch that site as a fully separate entity in the not-so-distant future. Meanwhile, there's a good chance this is my username on a given service. Speaking of which:
You can contact me several ways: