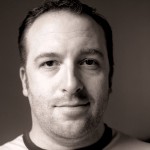 I'm a professional education hooligan.
Actually, if you asked my boss, she'd tell you my title is "Educational Technology Specialist," though calling me an "Instructional Designer" wouldn't be too far off either. My current position is with Tufts University's Friedman School of Nutrition Science and Policy, and involves helping with their ongoing push into online and blended learning.
In my previous employment, I was part of the first large-scale 1:1 iPad rollout in public education. As of mid-2014, there were 2910 iPads deployed, and are 1:1 in grade 1, as well as grades 4-12. For 2014-15, the district will be 1:1 1-12, with roughly 3600 iPads in service with students. I spent a bunch of my time thinking about how to use technology in classrooms and helping others down the path to better tech integration.
I helped to run/produce/lead four large conferences in the 2011-12 school year, another six in the 2012-13 school year, and three in 2013-14.
I met with and consulted with 125+ districts from 2012-14 about moving to 1:1 computing and the culture shift that such a move requires. I've consulted with schools as far away as the United Arab Emirates, Russia, Holland, and Qatar. I have been asked to consult on issues ranging from the use of media in classrooms to the physical design of learning spaces.
I have been point person on the design of several textbooks, both for traditional analog publishing as well as digital texts. Based on my work, districts have been able to abandon commercially produced textbooks in favor of self-produced- a clear advantage not only in price but in flexibility as well.
I produced YouTube videos regularly for a few years, and I've run two vlogcasts : The Long Road Home, which was focused on Education Policy and Philosophy, and Tangential, which was focused on ELA lessons on issues related to novels. Currently, my focus has shifted back to storytelling (and practice with color correction- an area I'm trying to learn more about). I have a minor fascination with shooting through vintage lenses, but as they say, the best camera is the one you have with you. I love shooting analog film.
I'm a founding partner in EducatorU, a small consulting company that aims to change the way schools deal with technology culture- and, strangely, we believe it's really about the culture and not the technology. We offer all sorts of services related to tech, including deployment, outreach, training, and technology auditing.
I play the odd roll of nerd-in-residence to Ed Sassler Coaching. I'm often not entirely sure what that means. Sometimes that's IT stuff (domain management, website creation/maintenance, etc), and sometimes it's content creation- video, writing, etc. Sometimes it's just confusing.
My other work- and that's really anything not related to education- usually happens under the name nothingfuture. Currently, nothingfuture.com redirects to timcalvin.com, but I'm hoping to launch that site as a fully separate entity in early 2015. Meanwhile, there's a good chance this is my username on a given service. Speaking of which:
Apparently I think people will read this, given how much time I've spent on it so far.
You can contact me several ways:
If you're interested in the stuff I use , I keep an updated list of that here.